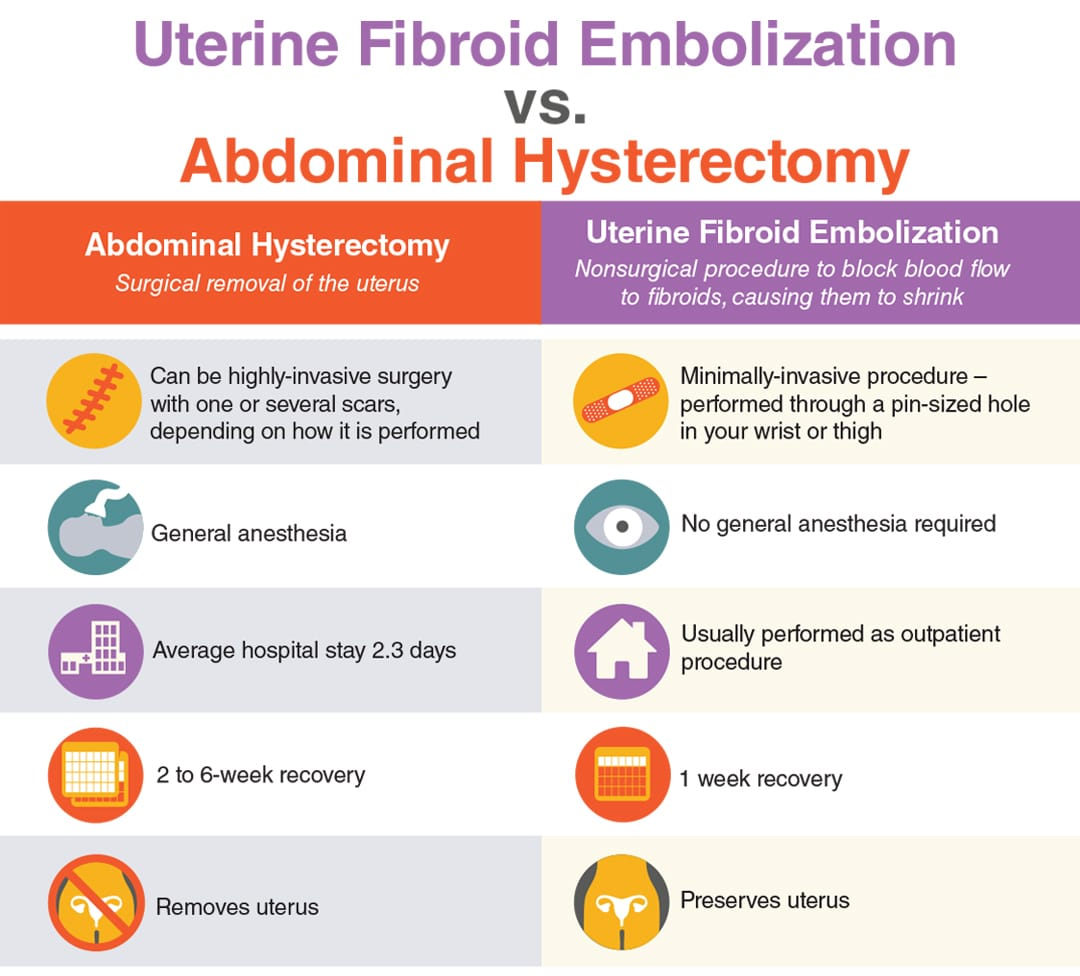 UFE is a safe treatment option and like other minimally invasive procedures has significant advantages over conventional open surgery. That's why 90% of all women were "satisfied" or "very satisfied" at final follow-up after UFE.1
Preservation of the uterus
Decrease in heavy menstrual bleeding from symptomatic fibroids
Decrease in urinary dysfunction
Decrease in pelvic pain and/or pressure
Virtually no blood loss
Typically performed as an outpatient procedure
Offers a shorter hospital stay and a faster return to work when compared to having a hysterectomy2
Safe procedure that involves minimal risk and fewer complications after 30 days when compared to having a hysterectomy2
Overall, significant improvement in patient's physical and emotional well-being
Covered by most insurance companies
Don't suffer in silence with fibroids. Instead, reclaim your life! Learn as much as you can about uterine fibroids and treatment options, work together with your family and healthcare team to make the best of your care, and take control of your life.
Is uterine fibroid embolization (UFE) right for me?
You may be a candidate for UFE if:  
Uterine Fibroid Embolization is Effective!​
90% of women participating in UFE avoided a hysterectomy
References:
Lohle, P. et al. Long term outcome of uterine artery embolization for symptomatic uterine leiomyomas. JVIR 2008; 19:319-326
Spies J et al. Outcome of uterine embolization and hysterectomy for leiomyomas: results of a multicenter study. American Journal of Obstetrics & Gynecology 2004;191: 22-31.
© Merit Medical, Used With Permission.