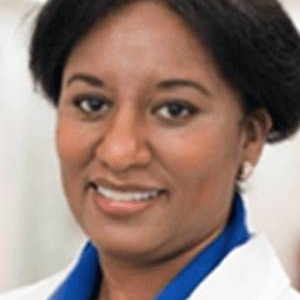 Dr. Tamara Guichard is an experienced obstetrician and gynecologist serving New York City patients at Elite Gynecology in Manhattan. She specializes in vulvar and vaginal disorders, including warts, STDs, UTIs, fibroids, and vaginal infections.
Dr. Guichard also provides routine gynecological care and specialized treatments that include rejuvenation procedures, colposcopies, uterine polypectomies, and fertility evaluations. She offers a versatile and intuitive approach to all patients in her care.
Dr. Guichard obtained her medical degree from Albany Medical College in Albany, New York. Afterward, she performed her residency in obstetrics and gynecology at New York-Presbyterian Brooklyn Methodist Hospital in Brooklyn, New York.
With more than 10 years in practice, Dr. Guichard is experienced in helping her patients feel at ease and finding the perfect customized treatment for each of their needs.
She is adamant about finding the best ways to communicate her knowledge to ensure the health of her patients. Dr. Guichard is fluent in English, French, Creole, and American Sign Language and proficient in Spanish.