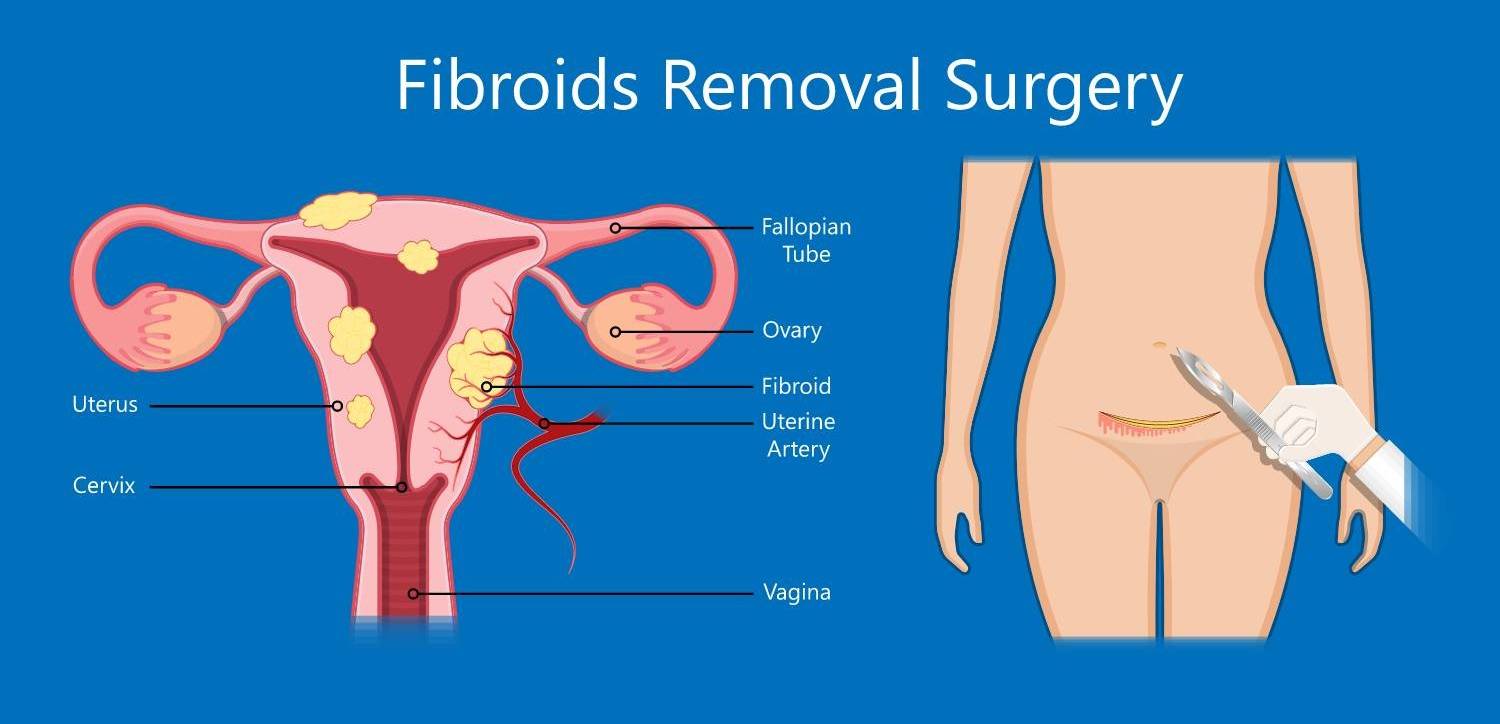 A hysterectomy is a surgical operation to removal all or part of the uterus. There are different types of hysterectomy procedures, including: 
Laparoscope-assisted Vaginal Hysterectomy (LAVH)
Robotic-assisted Laparoscopic Hysterectomy 
Hysterectomy has been associated with numerous long-term physical and psychological effects including incontinence, loss of sexual pleasure, and depression. 
Removal of the uterus and ovaries at a young age (early 40s and younger) may increase the risk of a heart attack, stroke, and the chances of experiencing an earlier menopause (even when the ovaries are not removed). 
A myomectomy is the surgical removal of fibroids in the uterus, performed with a specific goal in mind – to surgically remove the fibroids, leaving behind the uterus and cervix to help alleviate symptoms. This treatment is recommended for women who want to become pregnant. There are different types of myomectomy procedures, including:
Robotic-assisted Myomectomy
Risks associated with surgery and general anesthesia. Two- to six-week recovery(depending of how surgery is done). Fibroids may recur, requiring additional procedures. May not be recommended depending on location, size, and number of fibroids.
Fibroid relief doesn't have to mean a hysterectomy.
UFE – is a fibroid treatment alternative that lets a women keep her uterus. 
© Merit Medical, Used With Permission.